Finalization of project Sustainable Service Logistics for Offshore Wind Farms
10 jan 2020
Finalization of project Sustainable Service Logistics for Offshore Wind Farms
The various climate agreements call for more sustainable energy and many wind farms are being built.  But what about their future maintenance?  Our project: Sustainable Service Logistics for Offshore Wind Farms, NWO-funded research by the Rijksuniversiteit Groningen in conjunction with our partners has come to a close.  Come and find out our research findings and look to the future with us and our partners.
Date: Friday 10 January 2020
Time: 12.00-16.00
Place: The EnergyBarn, Zernikelaan 17, 9747AA Groningen
Program:
11.30 Welcome
12.00 Lunch
12.30 Tour of Energy Transition Centre
13.30 Presentation of findings and guest speakers
We plan to share our research results, ask for your feedback on the project, have discussions about aspects of the research and the offshore wind industry as well as a contribution of guest speaker.
interested in this meeting, please use the buttons below to join in or send an email for more details, info@servicelogisticsforum.nl.
Aangemeld voor deze bijeenkomst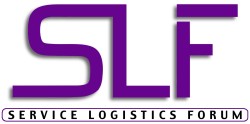 Aangemelde gasten voor deze bijeenkomst