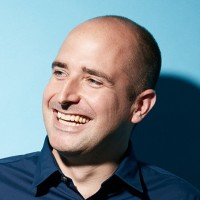 Bestuur SLF uitgebreid
As of 2018, Paul Enders reinforces the SLF board.  
Paul is Senior Manager Field Material Availabilty at ASML and responsible to ensure ASMLs customers receive the required spare parts and tools for maintenance of their ASML systems, additionally Paul is responsible for the Supply Chain account management role for several of ASMLs key customers.
In 2005 Paul helped ASML develop their spare parts planning algorithms. From 2005 to 2010 Paul pursued his PhD at the Tepper School of Business at Carnegie Mellon University in Pittsburgh (Pa) after which Paul joined the Boston Consulting Group (BCG) Amsterdam office where he worked as Senior Associate and Consultant. Since returning to ASML in 2013 he worked in Supplier Network Management before taking on the Field Material Availability role in 2018.
Paul's broad experience and track-record in both scientific and practical service management makes us consider him a great contribution to our board.  
Terug