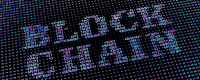 How can blockchain add value to spare parts traceability
Traceability of (spare) parts is of major importance in the high-tech industry. Blockchain technology can be of substantial value in simplifying the
processes needed to ensure parts traceability across organizations. TU/e has the intention to start a project in the course of 2018 and run it for two years. The project will develop concepts and a prototype traceability platform as well as a demonstrator deployed in industry. To ensure broad usability of the results a user community as a sounding board for the project developments will be set up. March 22 a kick off meeting is planned for those interested in taking part in the user community. 
For more information contact Dr. Remco Dijkman of TU/e at r.m.dijkman@tue.nl or 040-2472290, or Dr. Willem van
Jaarsveld at w.l.v.jaarsveld@tue.nl or 0624238327.
To registrate use this link. 
Terug